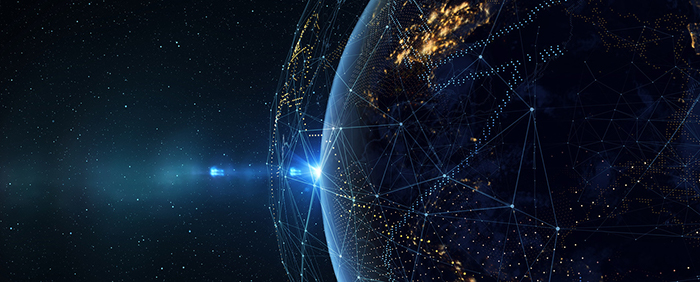 Podcast: Play in new window | Download
¿Qué es la Astroinformática?¿Se utiliza Machine Learning en Astronomía? En la actualidad todos los grandes centros astronómicos utilizan muchos datos para hacer investigación, en este episodio converso con Jorge Ibsen, Director de Computación del Radiotelescopio ALMA y nos cuenta sobre cómo se trabajan los datos astronómicos, cómo se vincula la Industria como Amazon, Google y Facebook con la astronomía, qué es el Big Data o Science Driven Data, y mucho más.
Invitado: Jorge Ibsen
Episodios y Vlogs
Durante la conversación
Libros Recomendados
The Singularity Is Near: When Humans Transcend Biology por Ray Kurzweil http://amzn.to/2z617oA
Inferior: How Science Got Women Wrong – and the New Research That's Rewriting The Story por Angela Saini http://amzn.to/2y7QHH7
Descripción detallada de lo conversado por minuto
4:00 Motivación e historia de Jorge
9:00 Qué es un algoritmo y para qué se usan en astroinformática
14:00 Qué son los datos, cómo se entienden y caracterizan. Reducción de datos. Cómo se trabajan y quienes son los expertos. Quienes trabajan en un observatorio astronómico moderno.
17:00 Ejemplos de cómo se trabajan los datos en radiotelescopio ALMA, cuál es el flujo de trabajo desde la postulación de proyectos hasta los resultados finales.
27:00 Qué hace exactamente Jorge en ALMA como director de Computación.
33:00 Astroinformática dentro del contexto de la Industria como Google, Amazon, Facebook, etc. Big Data versus data driven science. Inteligencia Artificial y Machine Learning.
36:00 ¿Se usa Machine Learning en Astronomía?
38:00 Qué es Machine Learning e Inteligencia Artificial? Cómo se aplica en astronomía y la relación con la Industria. Máquinas que desarrollan lenguaje y otros. ¿Permite el Machine Learning adivinar el futuro?
44:00 Ejemplo de Machine Learning en Spotify, Google y Amazon.
47:00 Cantidad de datos usados por la astronomía versus videos en youtube y uso de redes sociales
54:00 Cómo traspasar innovación y desarrollo a la comunidad.
59:00 Conferencia de Astronomía y Ciencias de la Computación ADASS
1:06:00 Qué ha ocurrido en ADASS anterior de impacto internacional
1:08:00 Preguntas de rigor
Comentarios